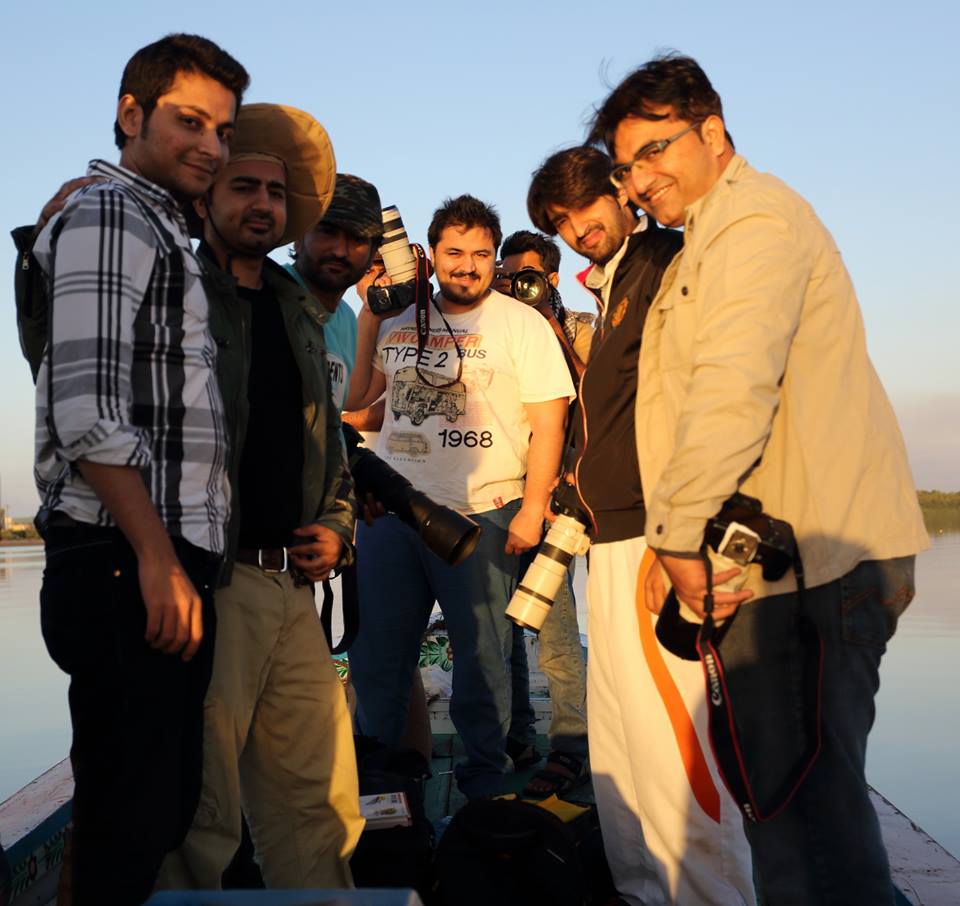 [Trip] – WildLife Photography at Keemari (Dec 2013)
Wednesday, 18 December 2013 in
General
Another great photography trip with The Canon Gang  lead by brother Irfan Sattar
It was yet another great day of my photography when we decided to cover the birds of PAKISTAN. All the late night fun we had at our dear IMRAN HAFEEZ's place we left for Keemari at 5 am and got on the boat by 5:30.
It was dark but the lovely reflection of the Karachi Port forced us to take out our cameras and shoot the lovely sight followed by the sun rise. Just before the sunrise the sky was filled with several birds, a scene that I can never forget. What else we all could wait for, all of my great photographers Aadil Jadoon, Rizwan Bhiriya, Furqan Moosani, Muhammad Ahmed, Malik Umair, Imran Hafeez, Sameer, Malik Ahtesham and Irfan Sattar did not miss any chance to capture the beautiful sight.  The Sunrise made everything dramatic as it can be seen in the images followed by some superb action shots of the birds and the fishermen in that area.
For sure there is so much to photograph in our beloved Pakistan, its all about the time and courage to go out and click and portray the positive side of us.
The gallery can be reached by clicking HERE
Photography credits: Israr Shah, Malik Umair, Sameer, Imran Hafeez.
Regards,
Israr Shah.
Comments
comments