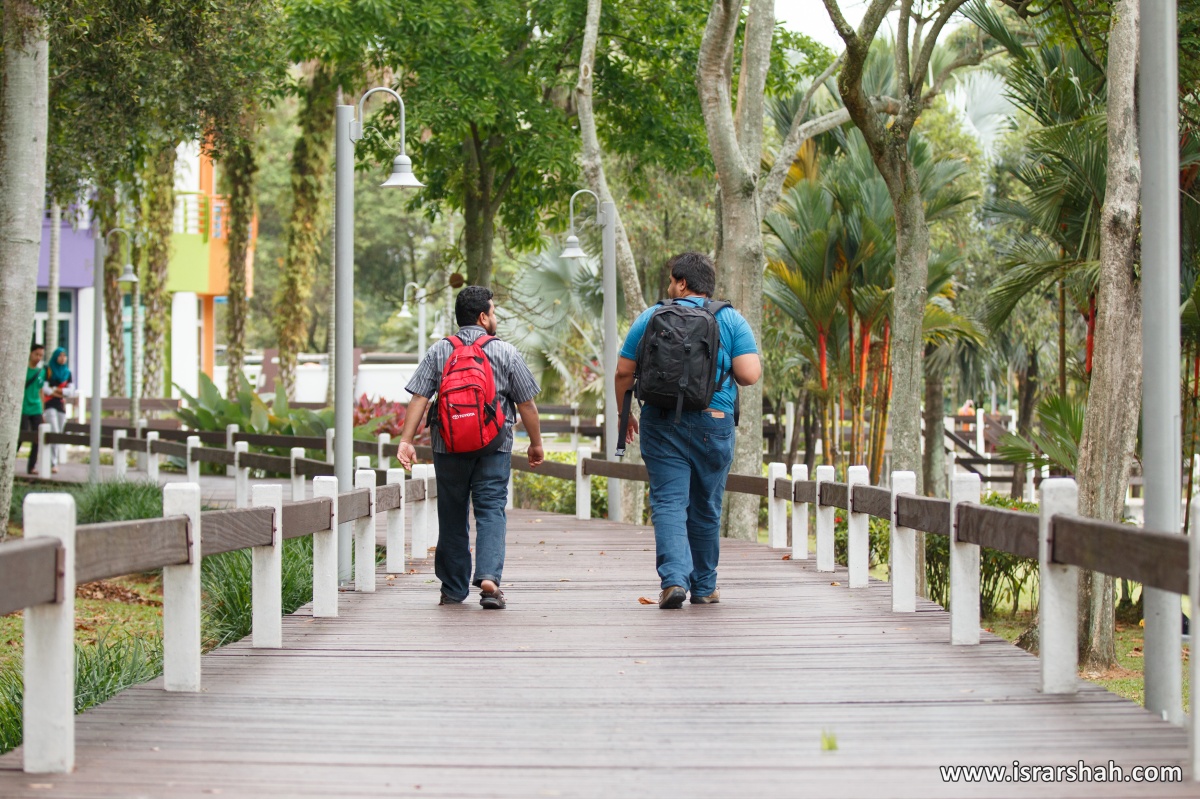 [Trip] – Malaysia by Indus Motors Company Ltd
A short trip to Malaysia of the eligible candidates of Toyota Dealership Network from Pakistan.
After a wait of 2 years, finally the trip to Malaysia was finalized by Toyota Indus Motor Company LTD of Pakistan. At first it was supposed to be a trip to Indonesia which then changed to Malaysia and was supposed to be in Dec 2013 but it got postponed to January 2014. As the Toyota dealership network is divided into three regions "South, Central & North" , I being a director from Toyota Eastern Motors fall into the southern region which gathered at Quaid-e-Azam International Airport of Karachi around 9:30 pm on 15th Jan 2013 along with the staff members of other dealerships from Karachi and Hyderabad & the team from IMC.
Our flight was scheduled at 12:05 am which flew to Bangkok, Thailand where we had a stay of 4 hours, and then flew to Kualalumpur, Malaysia and after a stay of 3 hours at airport we were arranged another flight to Langkawi, Malaysia. One of the most beautiful destination one can see, beautiful Island with very less population and superb views all around. Our stay in Langkawi was of 2 nights and 1 day only sadly in which we were taken to Island Hopping and the Cable Cars, as It is always difficult to do photography in groups, I still managed to click as much as possible carrying my heavy bag loaded with 2 cameras and lenses + tripod, and I skipped the shopping time and spent it on photography. As we stayed at Berjaya Langkawi Resort, the view was breath taking. Our chalets were right over the sea where the water level used to rise at night giving us the feel of sleeping over the sea. How could I've missed the opportunity to click the amazing view? The 2nd night was long one because one of the team members Tania entertained us with great songs with her superb voice and I kept on shooting the view till 4:30am of Malaysian time (+3 hours to PST) .
On 18th we checked out from Langkawi and straight away went to the airport as our flight was scheduled at 3:10pm to Kualalumpur, where we reached at around 4:30 pm and went to Putrajaya in Kualalumpur. What a lovely view it was the great lovely mosque and the prime minister house was stunning, we were given 30-40 mins (which were never enough for me) as I wanted to capture the whole place because it was very beautiful. I am thankful to Maaz Nomani from IMC who was there with me all the time taking pictures for me from the 2nd cam and showed his talent for photography. We then went to dinner which many of us skipped because we already had a late lunch at around 5pm. When you are on such trips, you always have to compromise on the food you eat because its rare to get the PAKISTANI taste anywhere else. the 4th day of the trip was supposed to be a FUN DAY as we were arranged a visit to SUNWAY LAGOON RESORT by IMC's team. Me and my room mate MAAZ amazingly were asleep till 1pm and our team left us (this happens in a group tour lol.) Well it never was an issue for me, because I wanted to spend some more time at Putrajaya to capture it properly along with clicked some great shots of the most famous The PETRONAS TOWERS. Both of us might have missed the fun of sunway lagoon, but we did enjoy our time, thanks for the taxi driver USMAN for becoming our guide and stayed with us for 6 hours :) .
The trip ended there and on the next day 20th Jan 2014 we left for the airport at 11am and our flight was scheduled in the same way, KL to Bangkok and from Bangkok to Khi. It indeed was a very short trip as I suggested that we should've been give 1 more day atleast to have proper rest and spend some time for shopping, but as dint happend we sadly spent money at duty free shops of Bangkok by buying expensive stuffs. The travel agency was Gerry's Travel agency lead by Fawaz (great of him to handle 100 people of different ages) .  I still recommend that when you are traveling for 14+ hours, you should atleast have 4 or 5 proper days at that particular country because if not so then its more of like a TIRING trip than RELAXING and FUN one.
The images can be seen in ALBUMS —-> Travel, BTS & Others —-> Malaysia Trip by IMC- Jan
or can be seen here in this blog:
Photography: Israr Shah, Maaz Nomani & Saif.
Regards,
Comments
comments