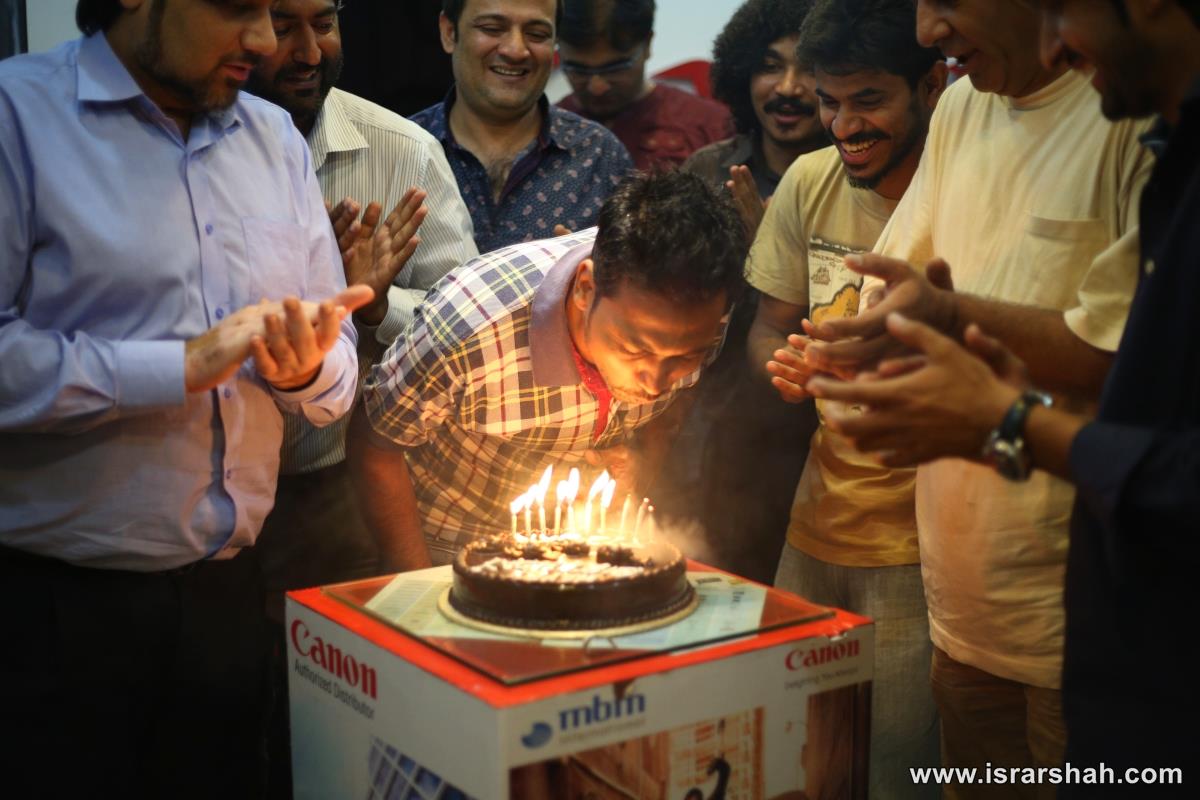 [Birthday] Rizwan Bhiriya 2nd Dec 13
Many Many Happy Returns of the day Rizwan Bhiriya  – 02-12-13.
Here comes birthday or another Canon Gang member Rizwan Bhiriya which was celebrated at Canon Proshop (our hotspot) . Cake cutting ceremony ending with a great dinner. It was full of enjoyment and a lots of fun. Its always great to have all these great photographers around me, the moment we spend is with a lot of laughter and full of knowledge sharing. I wish Rizwan Bhiriya a very very happy birthday and a lots of well wishes for him in the future. May you always shine like a star in the photography world, and may your work be praised at every level. The effort you put are unmatchable.
Live long, live happy! The album can be seen HERE
Regards,
Israr Shah.
Comments
comments